"Ask the Experts" - Getting Good Audio TONIGHT September 17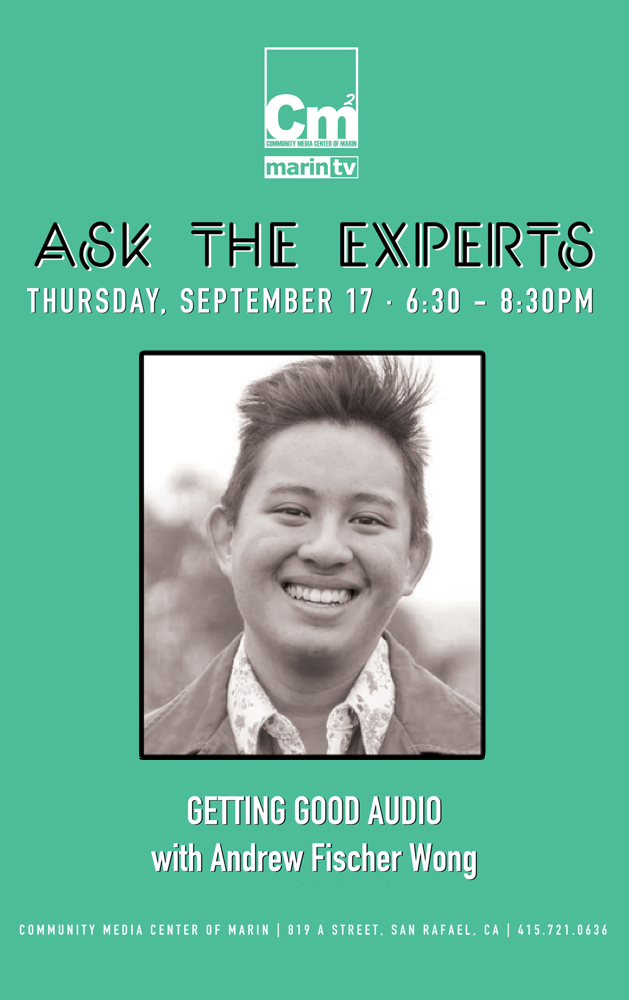 The Community Media Center of Marin's popular series of master classes goes virtual via Zoom with compelling media-related topics presented by experts in their field.
On Thursday, September 17 (6:30 – 8:30 PM), you'll get a whole new level of appreciation for the importance of capturing good sound. If you're interested in "Getting Good Audio," lend an ear to Andrew Fischer Wong, an instructor for the California Film Institute and BAYCAT Studios, and founder of the Filmmaker Boot Camp in Modesto.
CMCM's virtual "Ask the Experts" presentations are free for CMCM members. $25 non-member fee includes one-year membership to CMCM plus free admittance to all "Ask the Experts" presentations in this series.
Register at www.cmcm.tv/asktheexperts. For more information, contact jill@marintv.org or call (415) 721-0636.
If you are a CMCM Non-Member you can pay $25 here for the entire series and receive a free CMCM Membership.