"Ask the Experts" - Searching for Soundtracks TONIGHT, October 15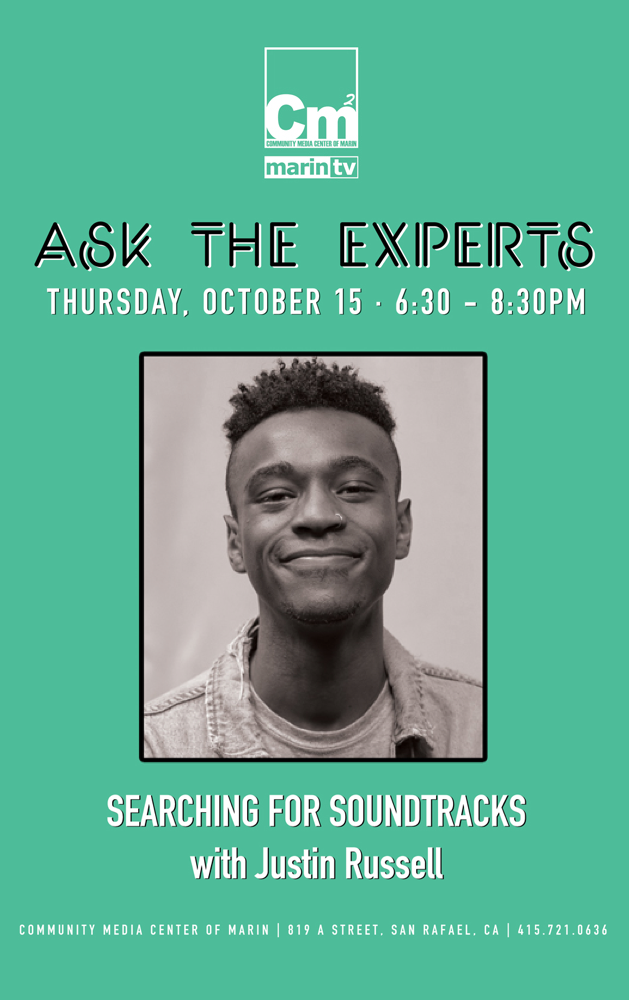 The Community Media Center of Marin's popular series of master classes goes virtual via Zoom with compelling media-related topics presented by experts in their field.
In "Searching for Soundtracks" on Thursday, October 15 (6:30 - 8:30 PM), Justin Russell, CMCM's camera and editing instructor, accomplished in every aspect of video production, shares his tried and true methods for finding the best music bed for your project -- often at no cost!
CMCM's virtual "Ask the Experts" presentations are free for CMCM members. $25 non-member fee includes one-year membership to CMCM plus free admittance to all "Ask the Experts" presentations in this series.
Register at www.cmcm.tv/asktheexperts. For more information, contact jill@marintv.org or call (415) 721-0636.
If you are a CMCM Non-Member you can pay $25 here for the entire series and receive a free CMCM Membership.