CMCM introduces RueShare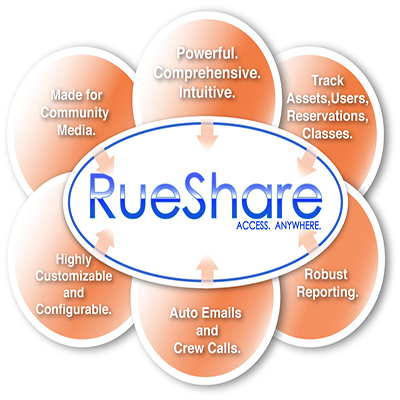 We've changed!
The Community Media Center of Marin has a new website for equipment reservations. If you are a current CMCM member who needs to make equipment or studio reservations, please email jill@marintv.org to get an "invitation" to log into our new content management – RueShare – and get acclimated to our new way of doing things.
If you have any questions, don't hesitate to call (415) 721-0636 and we'll walk you through the process of setting up your new CMCM account.
Thank you for your support!