"A Day With The Stars: Celebrating Enlighten" Virtual Photo Gallery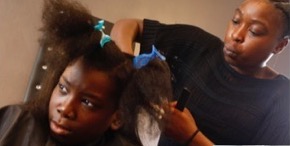 This virtual photo exhibit documents a day with the "stars" -- teen girls introduced to the arts, opportunities, mentors, and more through the Performing Stars of Marin "Enlighten Program -- Young Women Exploring Their Futures."
Performing Stars of Marin just celebrated its 30th anniversary, connecting girls who live in low-income areas with inspiring professional women. Under the leadership of founder-director Felecia Gaston, more than 3,000 girls have been served by the non-profit program.
This virtual photo exhibit was created for Marin Television and will be viewable through February 28, 2021.
Music "Jogral" is courtesy by Jose Neto and Filo Machado. Photographs and editing are by Barbara McVeigh and Maia Miglio.
View "A Day With the Stars: Celebrating Enlighten" here: https://vimeo.com/493546153