Keep Your Skills Sharp; Learn New Ones Online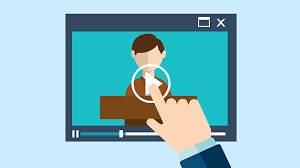 Has COVID-19 brought you to a creative standstill? Has the pandemic got you pondering how to keep your production skills sharp? CMCM's Education & Production Director Omid Shamsapour has put together a virtual library of videos you can download or view on Vimeo. Thanks to our colleagues at Cambridge Community Television (CCTV) for sharing the wealth.
A Historical Look at Cinematography
At Home Cinematography Mini Lesson
Audio Editing with Audacity
Digital Storytelling for Nonprofits: DIY Filming and Editing
Easily Learn to Video Edit with iMovie!
Editing with Shotcut - A Free, Cross-platform Video Editing Program
Living Room Lighting Mini Lesson
Video Editing Concepts | CCTV Online Class
For good measure, these Tech Talk Educational Resources – downloadable PDFs and YouTube videos – are just a click away!
Final Cut Pro X - Full Class with Free PDF Guide
How to Make Your Videos Look Like Film (in Final Cut Pro X)
iMovie 2020 (Full Tutorial)
5 Tech Tools During Coronavirus Times
And who couldn't benefit from this one these days? - How to Look Good in Video Calls