Producer Spotlight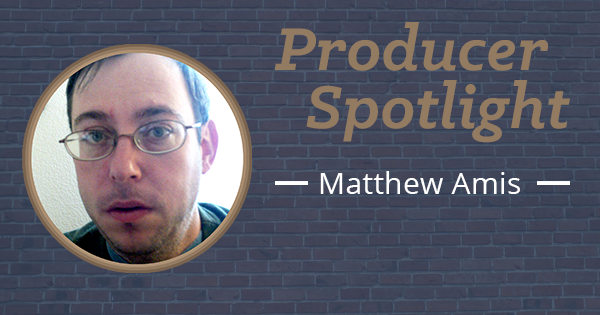 Your Name:
Matthew Amis
How long have you been a member of CMCM?
Since 2009
The Title of Your Marin TV Series:
Bay Area Beat TV
In a nutshell, describe your CMCM series:
Every independent artist in the SF Bay Area needs the opportunity to be showcased.
Where were you born?
San Francisco
Where were you raised?
San Francisco's Mission District for 15 years and San Rafael's Canal District for 15 years.
If you attended college ... What was the name of the school? What was your major?
Marin ROP: Radio Production and Radio Management
College of Marin: Journalism and Health Sciences
What is/was your occupation? How long have you been in this profession?
I worked in the nursing home field as a nursing home program director for 13 years and for the past 3 years I have been a Substitute Teacher's Aide for Special Education for special needs children in the school system my sub job has been long term mostly working with grade school children before my sub job I mentored At Risk Teens for 4 years with a non profit group and volunteered weekly as a Concierge for the City of San Rafael for seven years and won an award from the city council for my volunteer service. I also won awards for my volunteer work for the Red Cross.
What inspired you to produce your own TV series?
I saw an opportunity to use my Fathers music background of 40 years and my 12 years of TV background with Comcast cable and my College of Marin journalism background to produce a show that supports independent artists.
What is your favorite part of TV production?
Getting the guest lined up and on the air. When we film seeing the crew in each job making the best program for the community to enjoy.
What is your least favorite part?
Hot tempered crew members.
What advice would you give a new CMCM member who wants to produce a Marin TV series?
Just do it you have a ball and have great people at CMCM to guide you.
What was your favorite TV show growing up?
The Muppet Show
"Alice"
What is your favorite TV show now?
Newsroom and Mad Men
When you're not wearing your CMCM "producer" hat, what do you for fun?
I enjoy reading and seeing films and talking with my friends in cafes.