Soleil Dakota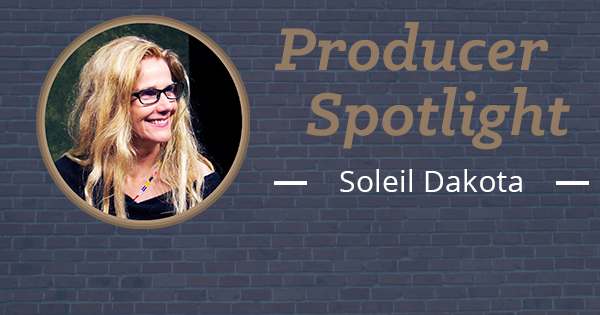 How long have you been a member of CMCM?.
2 years
The Title of Your Marin TV Series:.
Musical Medicine with Soleil Dakota
In a nutshell, describe your CMCM series:.
Each show I perform an original song and interview a special guest.
I choose a song related to the topic of my guest interview. The show
is inspiring, educational and entertaining.
Where were you born? .
I was born and raised in South Dakota
What is/was your occupation? How long have you been in this profession?
My profession is songwriting. I have a catalogue of songs I co-wrote with Grammy Award-winning producer Narada Michael Walden. Artists I've written for include Diana Ross, Al Jarreau, Ray Charles, and others.
What inspired you to produce your own TV series?
I became a member of CMCM because one of my mentors planted a seed. He said, "Soleil, go to your local public TV station and sing to people and your life will change."
What is your favorite part of TV production?
The actual live taping is the most fun.
What is your least favorite part?
All the steps required to complete a show (Editing!!!) can be daunting.
What advice would you give a new CMCM member who wants to produce a Marin TV series?
It requires a commitment (work!) to create something magical. If you feel passionate about creating a program, you can make it happen. Cmcm provides all the support need to create a program: the studio, classes, editing lab with support, equipment, etc. This is truly a unique opportunity.
What was your favorite TV show growing up?
I enjoyed watching the three Cartrwight brothers on the Ponderosa! I remember missing the shows during Lent because we had to go to church Wednesday nights.
What is your favorite TV show now?
I don't have a TV ... but my good friends say Downton Abbey is the best show on TV.
When you're not wearing your CMCM "producer" hat, what do you for fun?
I love "the work" I do - singing and songwriting. My work is my passion. I do love to take Final Cut Pro breaks and going to the movies!