Virtual Gallery: "Acceptance"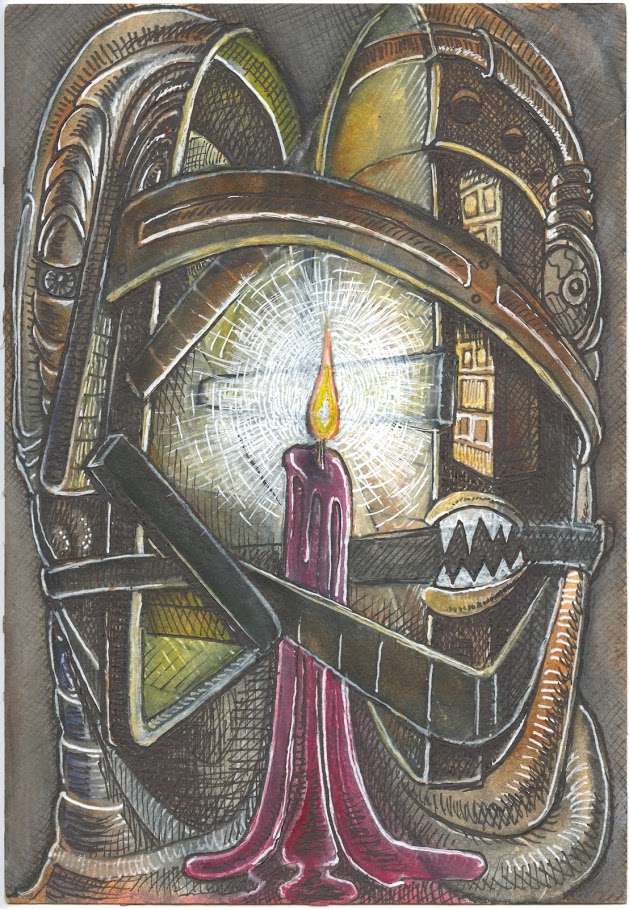 "Acceptance," a virtual gallery of small mixed-media watercolors by multi-talented artist David Normal, is being presented by the Community Media Center of Marin through December 31.
"Henry Miller wrote an essay on watercolor painting in which he exuberantly revels in his ineptitude as a watercolorist, frankly stating how he just didn't give a damn how they turned out because he was having so much fun just being himself, accepting himself, and making a mess with the paints," explains Normal. "My mind often turned to these sentiments of Miller's, and [these] watercolors were made in a similar spirit. They are not just paintings. To me, they are the by-products of a spiritual evolution from egotistical insecurity to psychic self acceptance. And that is why I have titled the series, 'Acceptance.'"
David Normal's eclectic work has been seminal in the underground art movements of the West Coast for decades. Working in painting, theater, video, animation, and installation art, Normal has been at the heart of the punk, rave, and Burning Man movements since the 1980s. His accomplishments were recognized in a museum exhibition at the British Library in London in 2015, "Crossroads of Curiosity."
To view David Normal's "Acceptance," click here:
https://photos.google.com/share/AF1QipPD5EA5r2Ch50rXYOTg4XT8Da1S5I_xyLz6...