Visit us at the Marin County Fair | June 30 - July 4th |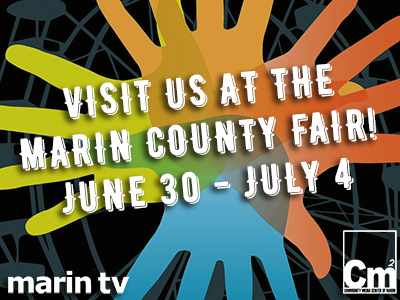 Marin County Fair 2018
It's that time of year again! Don't forget to stop by the Marin TV Booth to pick up free swag, get your picture taken in our Marin TV Photobooth, and more! Find us in the Exhibit Hall located in the Virtual Forest. See you there!
June 30th - July 4th at the Marin County Civic Center.
For more information about the fair, visit https://www.marinfair.org/2018.